Empowering Success:
Meet The SPI Leadership Team
​​For over 25 years, we have built a reputation for fostering long-term partnerships, providing exceptional raw materials, and delivering personalized and attentive customer service.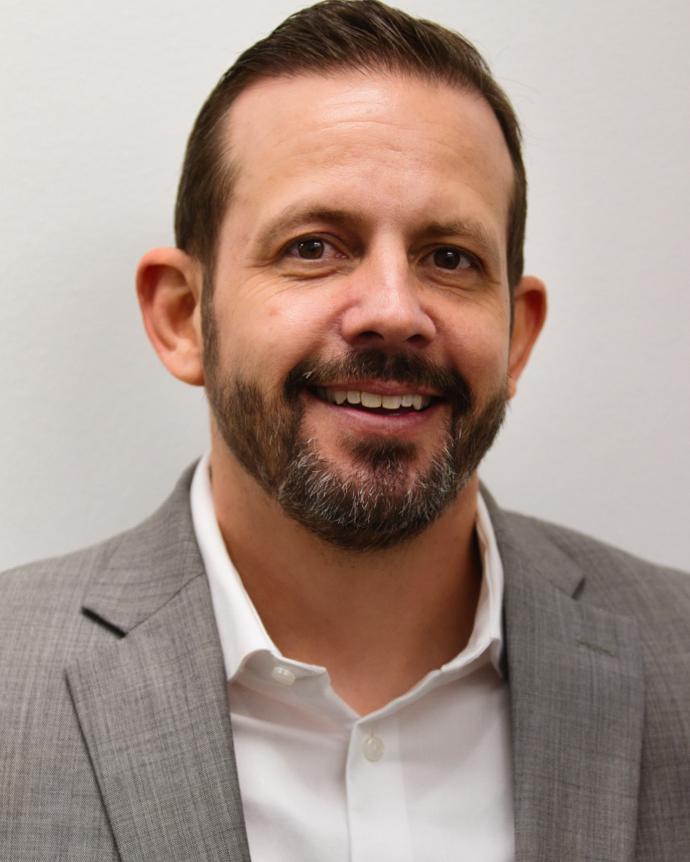 Justin Brown
CEO/Owner
The visionary leader behind Silicones Plus. With over 25 years of experience in the industry, Justin has an impressive track record of driving growth and success through innovation, strategic planning, and a customer-centric approach.
Throughout Justin's career, he has developed a deep understanding of the raw materials industry, including the evolving needs and demands of customers and partners. He has leveraged this expertise to guide SPI in delivering high-quality raw materials and exceptional service that meet the unique requirements of clients in various sectors, such as Cosmetics, Personal Care, Pharmaceuticals and Food and Beverage to name a few.
Justin is a firm believer in the power of collaboration and is committed to fostering strong, long-lasting partnerships with clients and suppliers. He is dedicated to building a team of skilled professionals who share SPI's values of excellence, integrity, and customer satisfaction.
Outside of work, Justin is actively involved in several philanthropic activities from children's literacy to senior healthcare. His dedication to making a positive impact extends beyond the boardroom and is a testament to his unwavering commitment to excellence in all aspects of his life.

Rick Pacholick
CFO/COO
A highly accomplished and results-oriented professional with a proven expertise in global business operations and supply chain management RIck serves as CFO/COO for SPI. With a rich background in these fields, Rick brings a breadth of knowledge and experience to the table.
Throughout his career, Rick has consistently demonstrated his ability to lead and inspire teams, driving them towards the successful realization of corporate vision and strategy. His track record speaks for itself, as he has effectively consolidated and re-engineered various teams, enabling them to operate at their highest potential and achieve remarkable business goals.
Additionally, Rick's expertise in supply chain management has proven invaluable in streamlining logistics, minimizing costs, and maximizing efficiency. By leveraging his deep understanding of supply chain dynamics, he has successfully implemented innovative solutions that drive sustainable growth and enhance overall performance.
With his broad expertise and track record of success, he is a trusted partner and an invaluable asset in driving business growth and operational excellence.

Melanie Timms
National Sales Director
Melanie has been passionately involved in the personal care industry for over 20 years. With a keen understanding of formulation science, she is well versed in innovative concepts, creative product development, advanced technology applications and impactful competitive analysis. Her creative knack for yielding innovative, ingredient-driven concepts resulted in numerous successful new skin care products for physician-dispensed brands, as well as prestige and mass-market personal care brands.
A licensed cosmetologist and esthetician with a B.A. in Marketing, she has lectured on the topics of cosmetic ingredients and skin care modalities at various industry conferences across the country. Melanie is a National Member of the Society of Cosmetic Chemists, and currently serves as the Editorial Chair for the local SWSCC chapter.

Jeni Thomas
Technical Sales Manager/Chemist
Jennifer Thomas is a highly accomplished professional, serving as Technical Sales Manager and Chemist. With a deep passion for science and business, Jennifer has successfully blended her expertise in chemistry with her exceptional sales and management skills.
As a chemist, Jennifer honed her analytical skills and attention to detail while working in various research and development laboratories. Her ability to understand complex chemical processes and troubleshoot technical issues made her an invaluable asset in her field. Her keen interest in innovation and problem-solving led her to explore the intersection of science and sales.
Throughout her career, Jennifer has demonstrated a remarkable ability to grasp technical concepts quickly, simplifying them for non-technical audiences. Her strong leadership qualities and excellent communication skills have allowed her to effectively manage cross-functional teams, ensuring seamless collaboration between technical and sales departments.
Jennifer's success as a Technical Sales Manager and Chemist can be attributed to her commitment to staying at the forefront of scientific advancements, constantly seeking opportunities to expand her knowledge and contribute to the success of her clients and organization.
Jennifer holds a Bachelor of Arts in Biochemistry from Texas Tech University and a Master of Science in Forensic Genetics with specializations in Biochemistry, Molecular Cell Biology, and Biostatistics from the University of North Texas.